BELLENGER | EISL | WURZWALLNER | ZACHARIADIS
ONE HUNDRED THOUSAND COPIES SOLD
MOOZAK Records
Cat. No. MZK#013
12″ Vinyl LP, Limited edition of 200 copies
Custom designed cardboard covers based on upcycled record sleeves.
Release date: 24.10.2019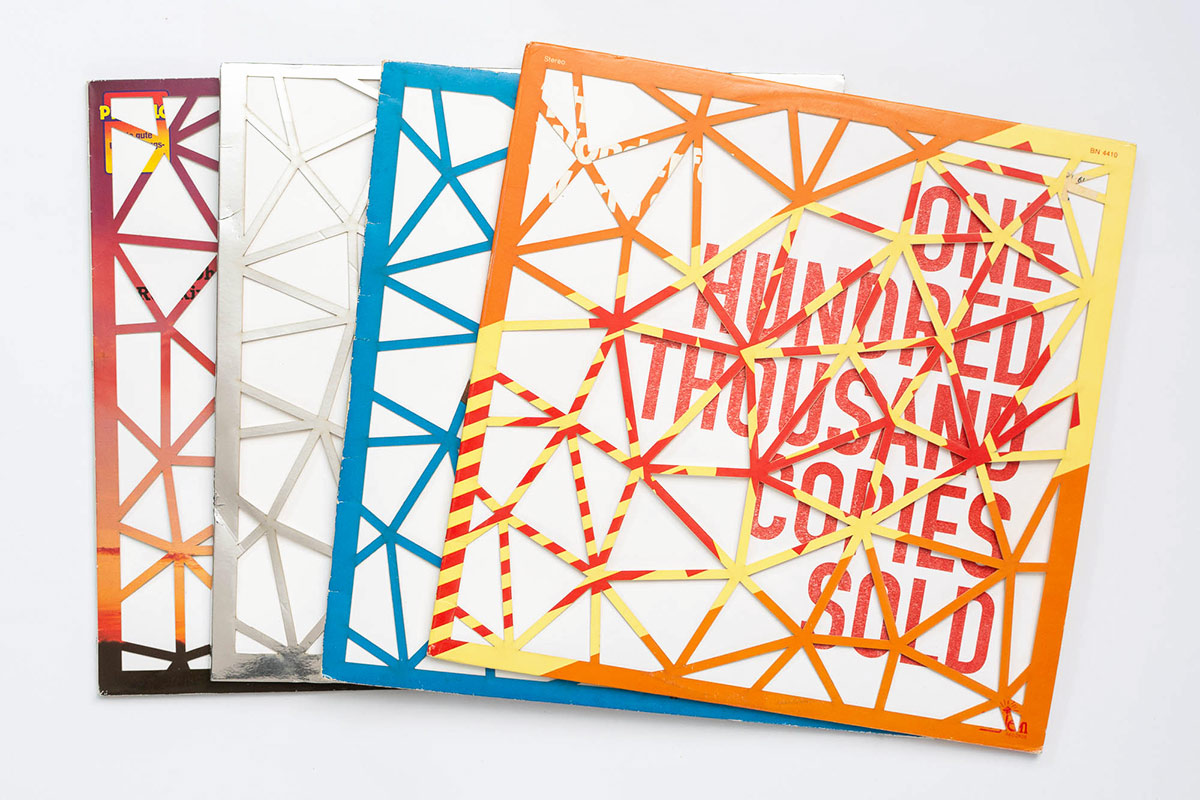 One Hundred Thousand Copies Sold centers around the musical forces of the artists Nikos Zachariadis (Graz) and Alexandre Bellenger (Paris). Zachariadis – otherwise known under his moniker Opcion – works with digital electronics as well as feedbacks through resonating physical objects while Bellenger concentrates on his expressive experimental turntablism improvisations. Side A is purely a duet by Bellenger and Zachariadis. On side B they are joined by Patrick Wurzwallner on drums and Michael Eisl on musical saw, contraguitar and electronics – both veterans from the experimental music scene in Graz.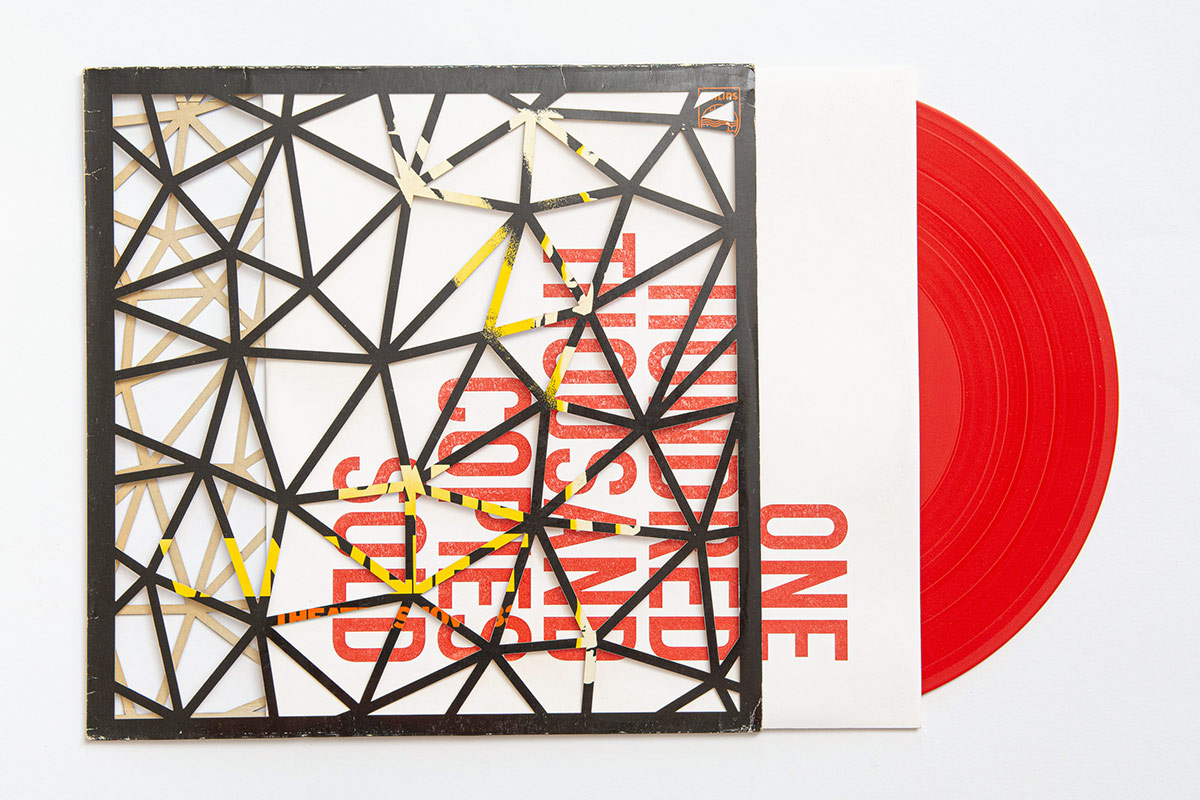 The album was conceived as a joint project between Zachariadis and Bellenger and recorded in the autumn of 2017 during a short-time residency by Bellenger in Austria, initiated by Zachariadis. The great musical chemistry between the two artists led to said recording session, where they were joined by Eisl and Wurzwallner, both long term collaborators of Zachariadis. The conceptual nature of the record is partially owed to the interdisciplinary biographies of both Zachariadis and Bellenger, who are both active in various domains of art. The album title is a reference to the working method of sampling and turntablism, where new musical forms are derived from sampling previously released music. The concept of sampling is also referenced in the releases's cover art, which consists of old and disposed vinyl covers from earlier epochs which became subjected to extensive manipulation of a laser cutter. The resulting paper mesh gives oblivion to the original covers, while a vague reminiscence to certain moods and forms are still preserved. A supporting structure remains, like a skeleton, the details have been altered beyond recognition, giving rise to something new, just like it is the case with the musical act of sampling.
ONE HUNDRED THOUSAND COPIES SOLD is a dynamic and explosive piece of work, consisting of wild tonal bursts and intense eruptions, moments of suspense and almost free-jazz-like dialogues between instruments that at times resemble agitated comic chatter, weirdly drifting psychedelic singsong, brute impacts and dark walls of noise. A wild musical journey.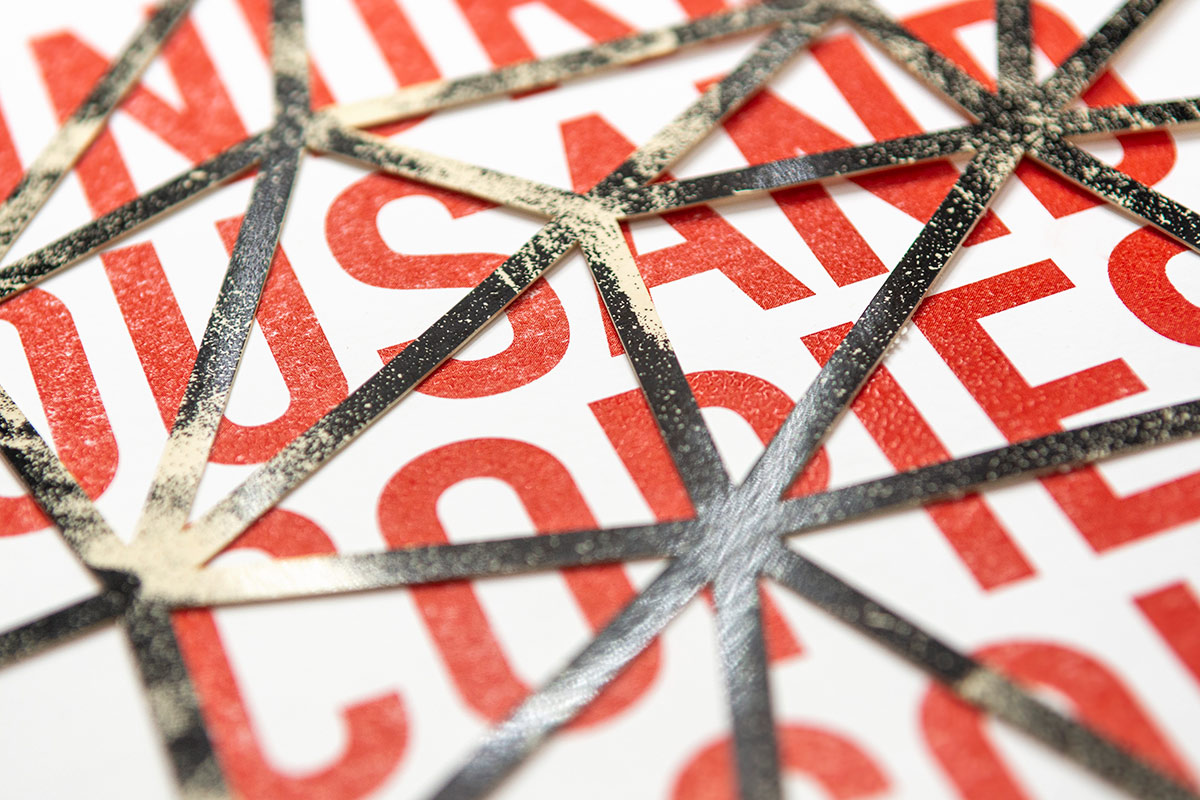 Credits:
Alexandre Bellenger: Turntables – abworks.org
Michael Eisl: Musical Saw, Contraguitar, Electronics.
Patrick Wurzwallner: Drums – wurzi.klingt.org
Nikos Zachariadis: Electronics, Objects
Recorded, mixed and mastered at SisiTop Studio by Nikos Zachariadis.
Artwork by Clemens Hausch – & Nikos Zachariadis.
Supported by FORUM STADTPARK | interpenetration.net | Risograd Graz.
Financial support by SKE Fonds | Land Steiermark.