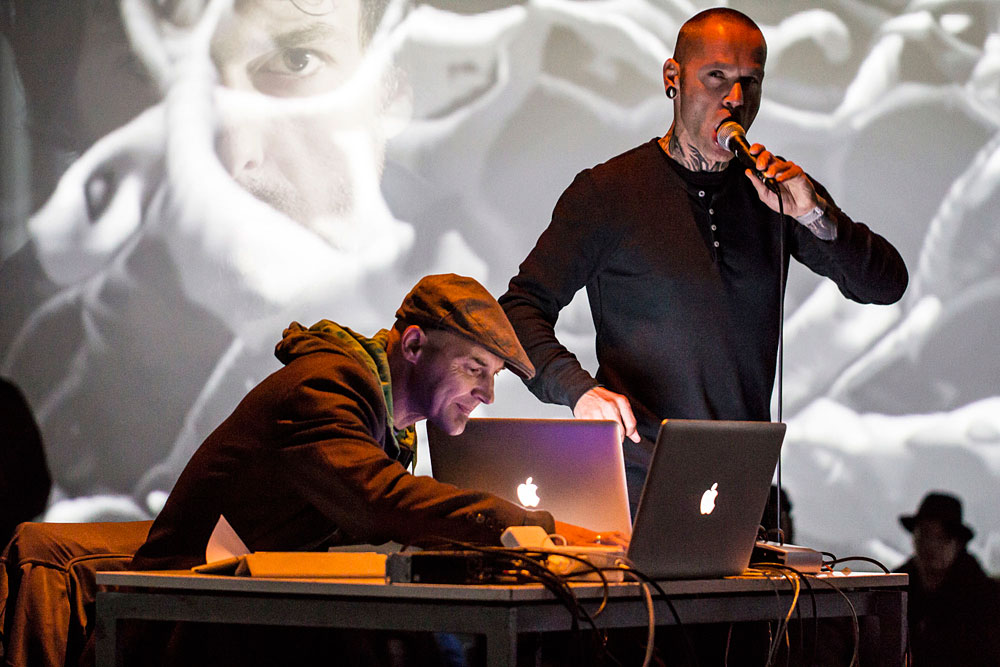 Photo: Michael Rosenkranz – Photomontage: Nikolaos Zachariadis

Marufura Fufunjiru of Interpenetration and Peter Plessas curated the series of concerts "Bent Spoke" which was part of the Steirischer Herbst Festival 2013. Thanks to Maru, Peter and Christian Sundl for their support!
When Didi Bruckmayr and Bernhard Loibner meet the versatile sound creator and destroyer Opcion on the second Thursday and when they play for the first time as a trio, it's guaranteed to be an evening of heavy-handed house music…
(Excerpt of the announcement)
steirischer herbst 2013: Opcion aka Ab Hinc, Bernhard Loibner & Didi Bruckmayr from herbst remixed on Vimeo.

Click here to see another short video impression

Listen to some snippets of studio material:

Pictures of the event can be found here:
https://www.flickr.com/photos/textkultur/sets/72157636180223513/


–
steirischer herbst 2013
Bent Spoke:
Opcion aka Ab Hinc, Bernhard Loibner & Didi Bruckmayr
Do 03/10, 23.00
Ex-Zollamt / Explosiv