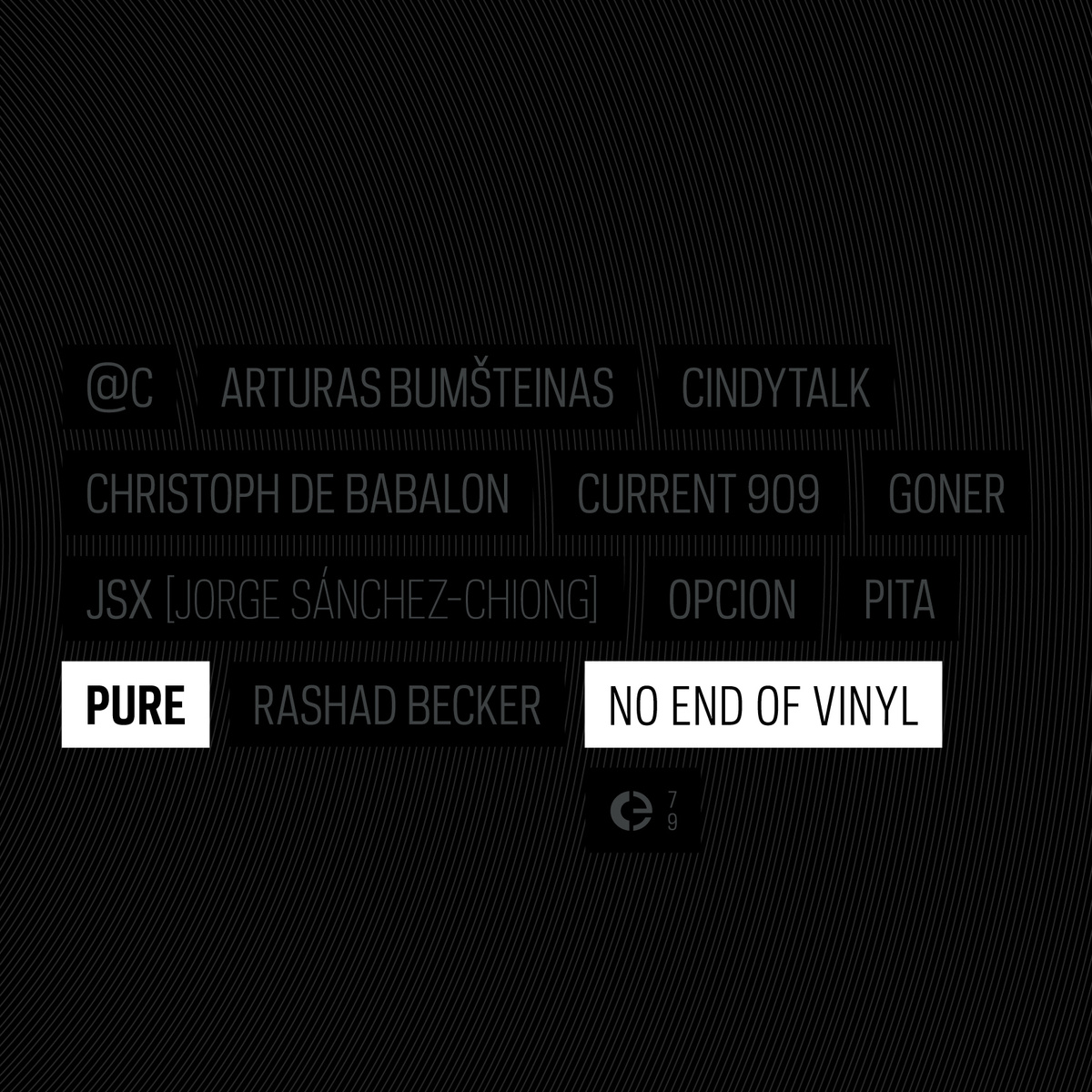 Pure invited me to contribute to his CD "No End Of Vinyl" which holds 10 reinterpetrations of his legendary .end.of.vinyl E.P., originally released on Mego in 1999.
The actual remix CD was released in 2013 on the fine Portugal based media label Crónica and is accompanied by the digital re-release of the original material.
Remixes by: @c, Arturas Bumsteinas, Cindytalk, Christoph de Babalon, Current 909 vs. Pure, Goner, Jorge Sanchez-Chiong, Opcion, Pita, Rashad Becker.
–
» Reviews
–